A refreshing and full of surprises aquatic hike in Annecy!

As a family, come and cool off and discover the green setting of this mountain torrent. On the program walking in the river and small slides on natural slides. Ideal for spending a nice afternoon on hot summer afternoons.
Terréo invites you to get off the beaten track with this aquatic hike nestled in the Tamié valley, at the foot of the Sambuy resort. Far from the crowds, you will enjoy a refreshing and green setting to have a good time as a family with young and old. This course is accessible to all, with only a few small obstacles where water games will be possible. In this valley, walking in the river is pleasant, as are the few slides and jumps possible. The water dug the rock in an astonishing way, creating a recess, with an aspect close to that which can be found in canyoning. Rounded shapes, strata and fossils are visible. The fauna also has its place in this valley with, if the luck smiles on you, the possibility of observing trout, roe deer, fisherman, salamander and other residents of the place. The passage under the old arched bridge is also a pleasant moment where one becomes aware of the work carried out by water for millions of years. You will be accompanied by a canyoning instructor during this outing. Regarding the equipment that will be provided to you, it is similar to that used in canyoning: wetsuit and neoprene socks, helmet and harness. Note that the harness is present to protect against friction on the rock during the slides and will allow the instructor to help you on a passage by holding onto the harness if necessary. Regarding the approach, it consists of a short walk of 5 minutes. The return, lasting around 15 minutes, is on foot via a pleasant path.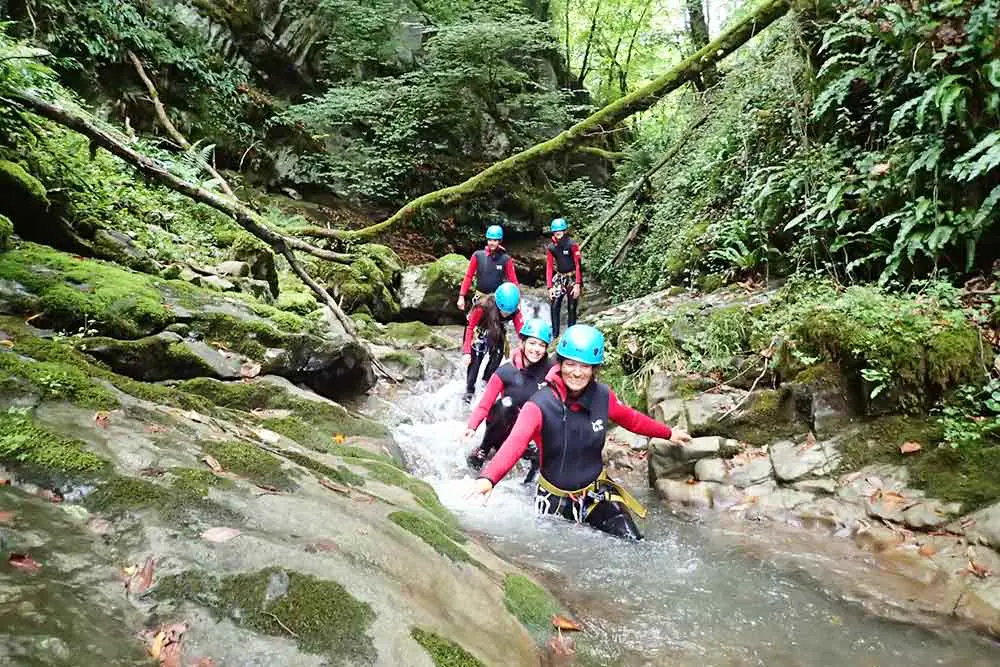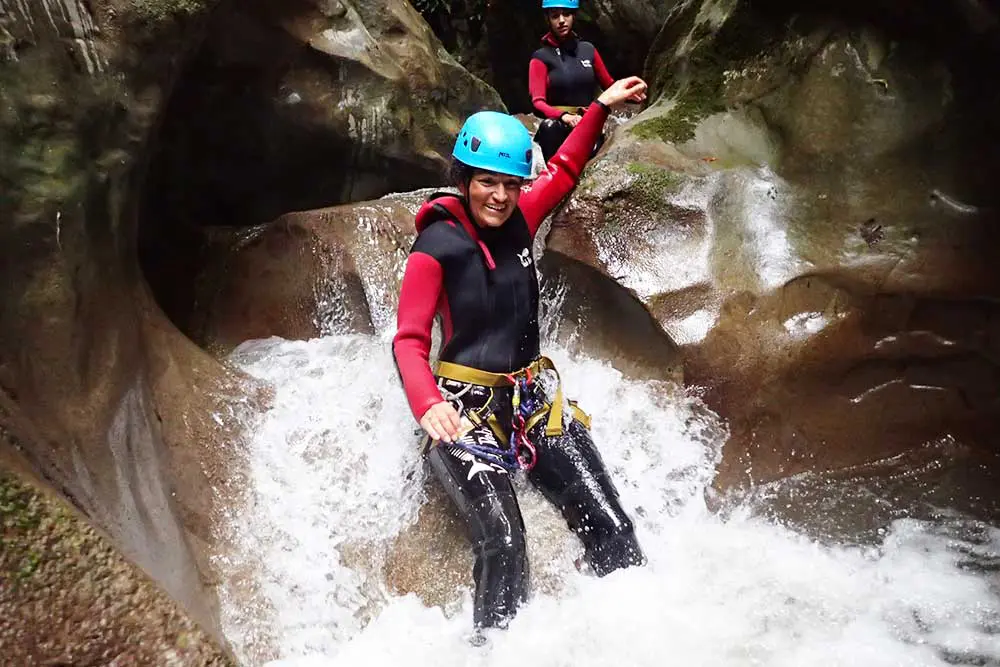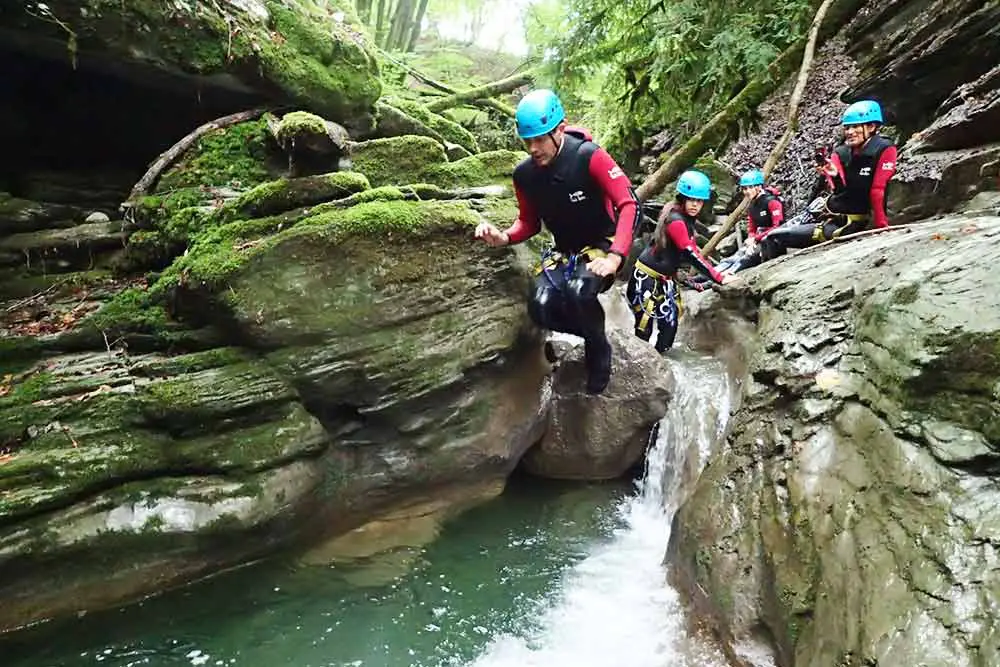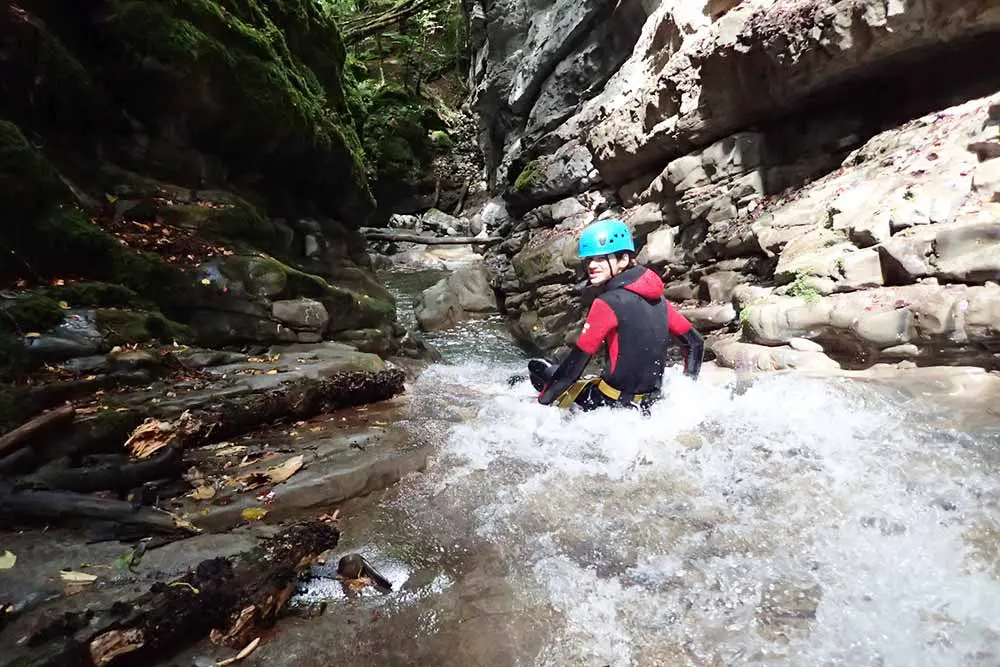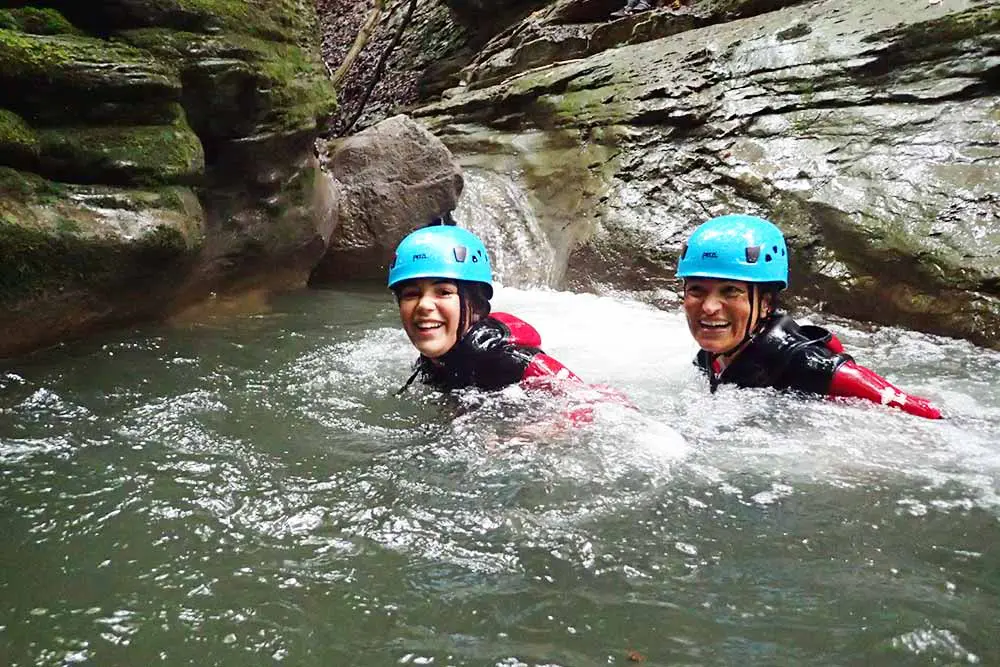 FAMILY RATE :
from 4 persons : 40 €
GROUPS RATE :
from 6 persons : 40 €
FREQUENTLY ASKED QUESTIONS
Un beau moment avec Arnaud qui nous a permis de découvrir cette activité en sécurité et dans la bonne humeur Un après midi hors du temps, à profiter de la belle lumière dans le Canyon et avec très peu de fréquentation ! Au top 🙂
Expérience genialissime grâce à un guide hyper avec ma toute petite fille âgée de 7 ans ! Il a su la mettre en confiance et nous avons passé un super moment ! Merci pour ce fabuleux souvenir !
Excellente activité: accompagnement, parcours, ambiance... Le moniteur est attentif et disponible pour le groupe en plus sa bonne humeur! A faire et refaire!
Paul est un très bon moniteur, professionnel; qui sait s'adapter aux différentes personnalités de chacun. Il a le contact facile et sait immédiatement créer une cohésion de groupe. Nous avons passés une excellente matinée. Je recommande !!
2h00 / discovery / from 40€