A REFRESHING HIKE FULL OF SURPRISES BY annecy
Come as family, you will discover a refreshing mountain torrent amid the green landscape. We have planned a walk in and along the river where you'll  have fun going down the natural water slides and chutes. Spend a great afternoon and escape the summer heat.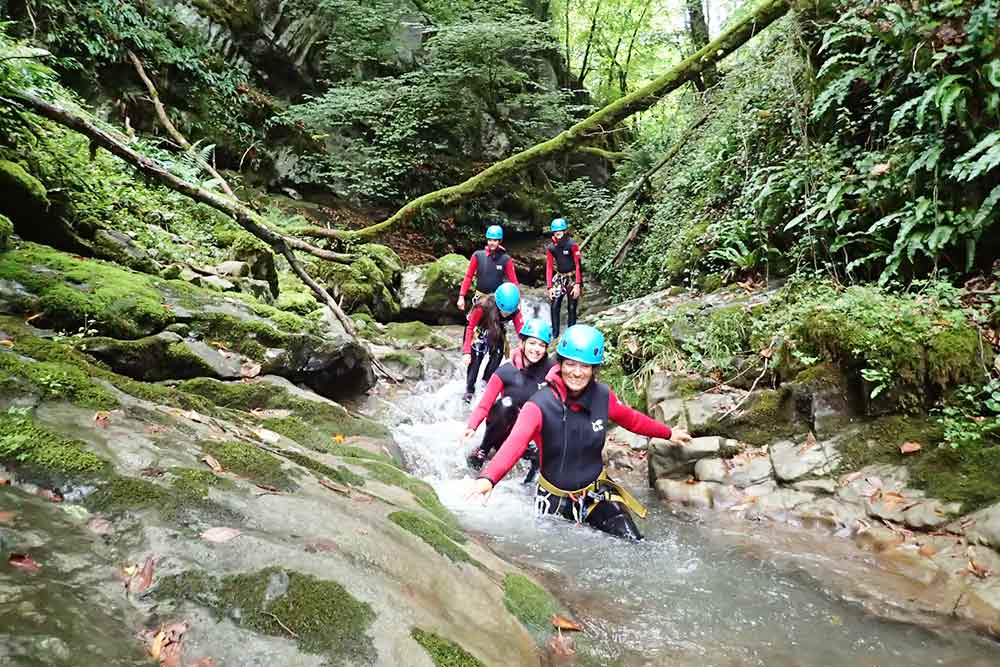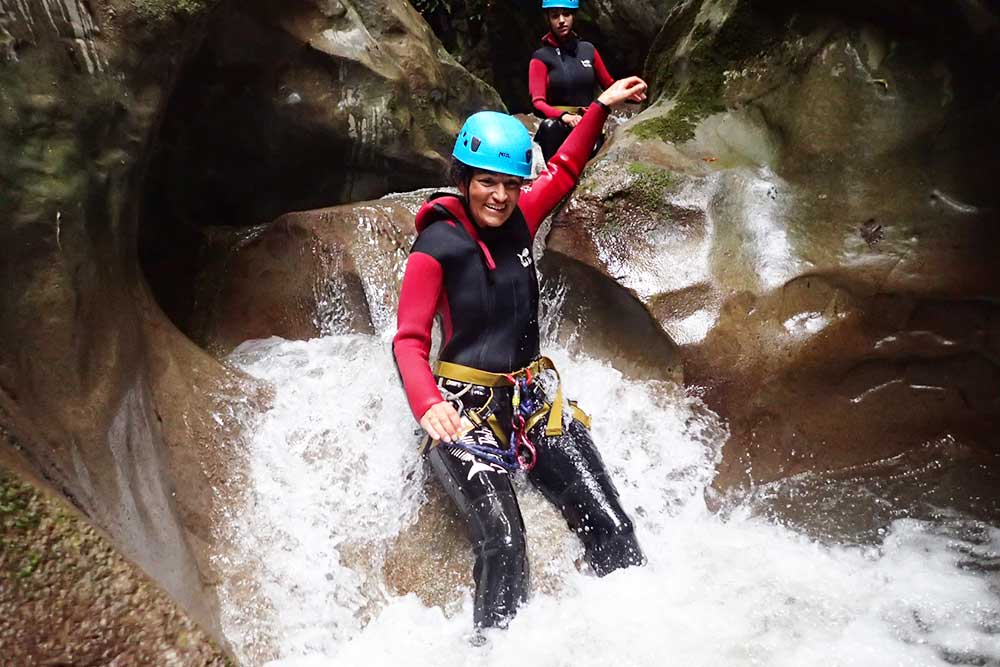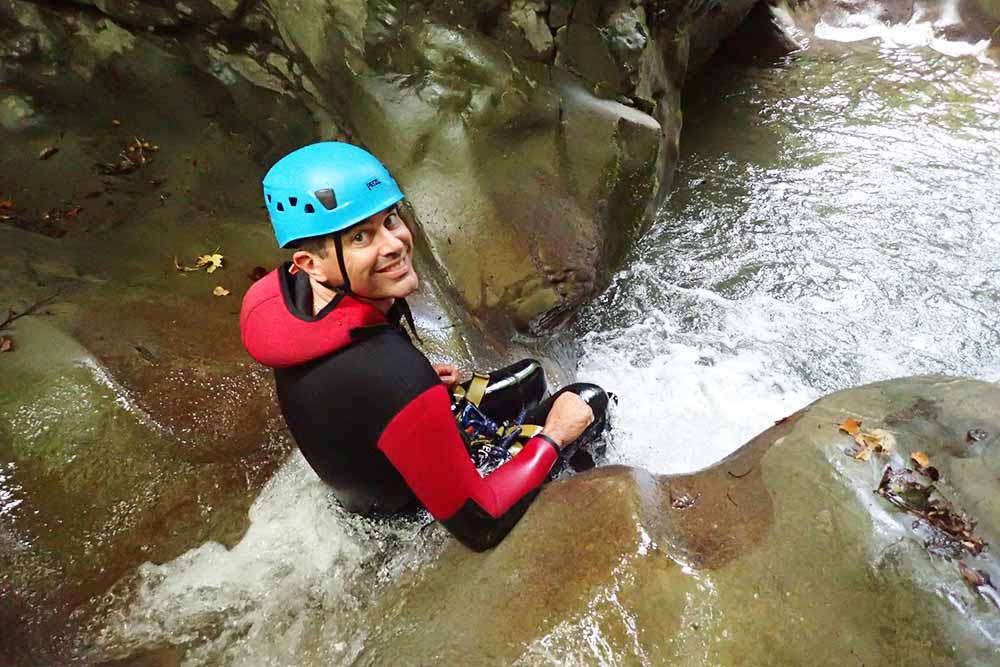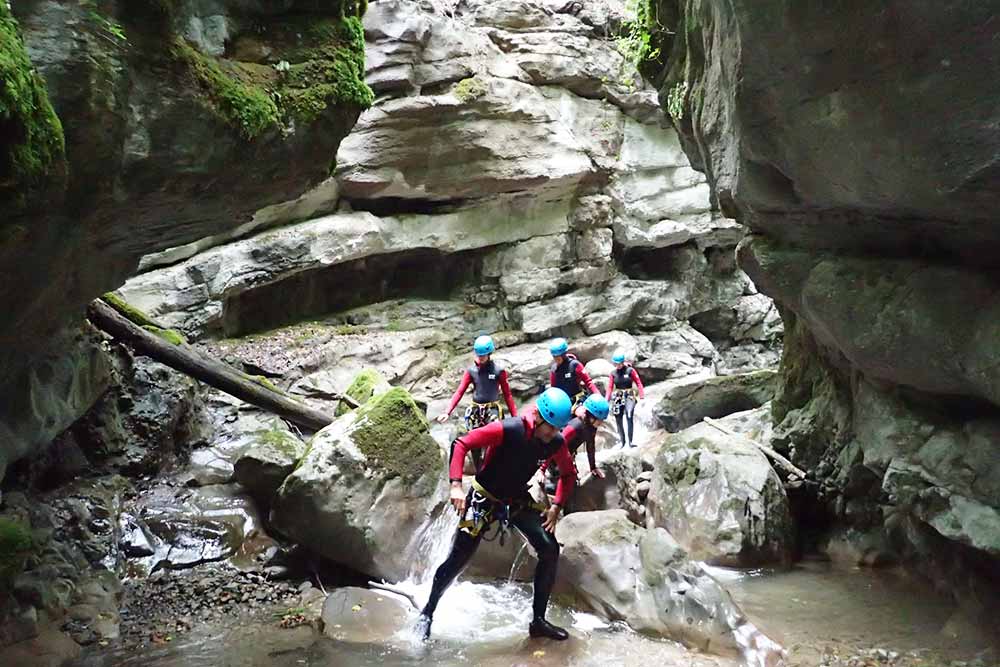 FAMILY RATE :
from 4 people : 41€
GROUPS RATE :
à partir de 6 personnes : 41€
FREQUENTLY ASKED QUESTIONS
Un beau moment avec Arnaud qui nous a permis de découvrir cette activité en sécurité et dans la bonne humeur Un après midi hors du temps, à profiter de la belle lumière dans le Canyon et avec très peu de fréquentation ! Au top 🙂
Expérience genialissime grâce à un guide hyper avec ma toute petite fille âgée de 7 ans ! Il a su la mettre en confiance et nous avons passé un super moment ! Merci pour ce fabuleux souvenir !
Excellente activité: accompagnement, parcours, ambiance... Le moniteur est attentif et disponible pour le groupe en plus sa bonne humeur! A faire et refaire!
Paul est un très bon moniteur, professionnel; qui sait s'adapter aux différentes personnalités de chacun. Il a le contact facile et sait immédiatement créer une cohésion de groupe. Nous avons passés une excellente matinée. Je recommande !!
2h00 / discovery / starting at 41€