Welcome to Ternèze Canyon, a 100% natural "Aqualand" !
An all around canyoning experience: from jumps to
fast flowing chutes, from narrow to underwater passages and a natural arch, only two steps from Chambery.
An exciting and playful canyon not to be missed.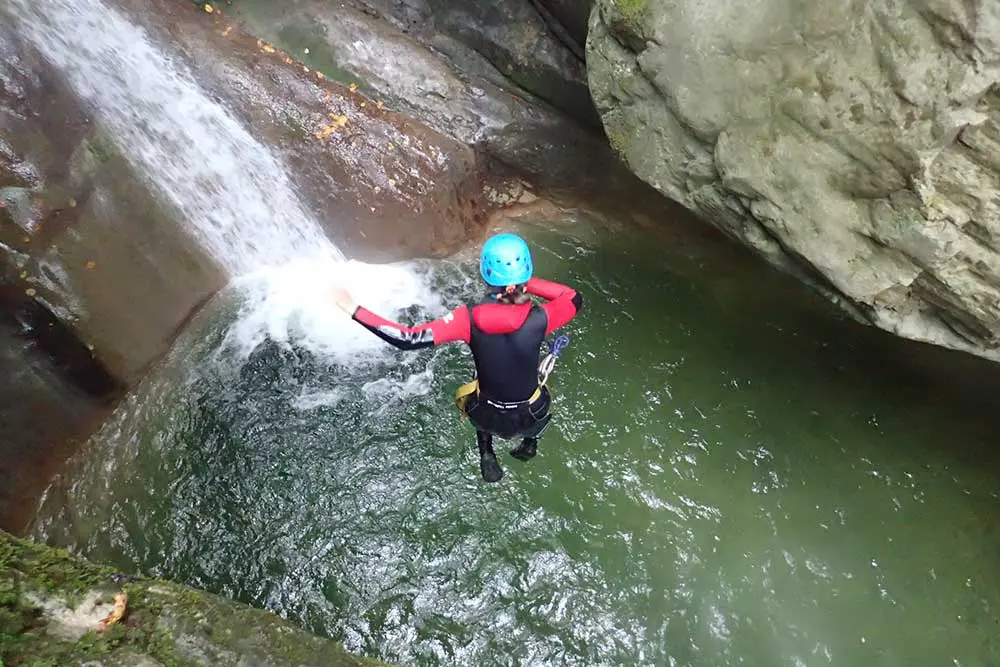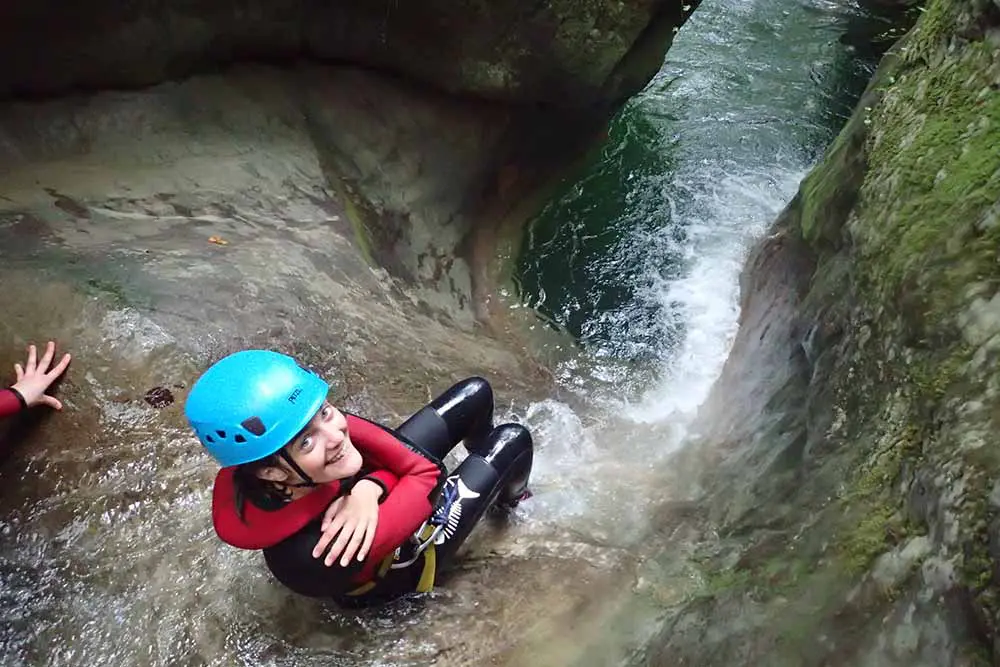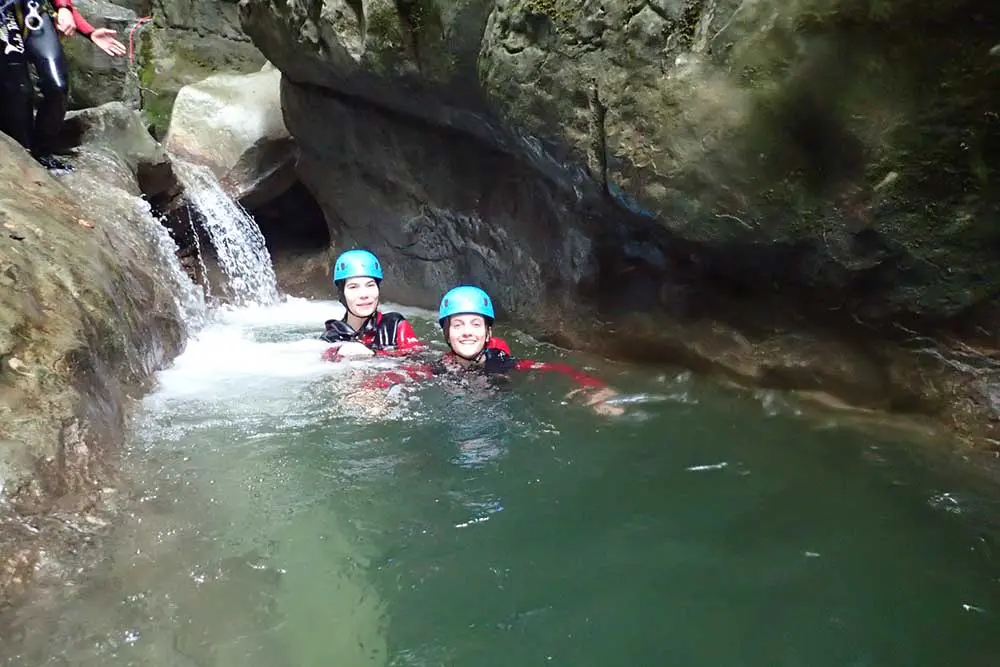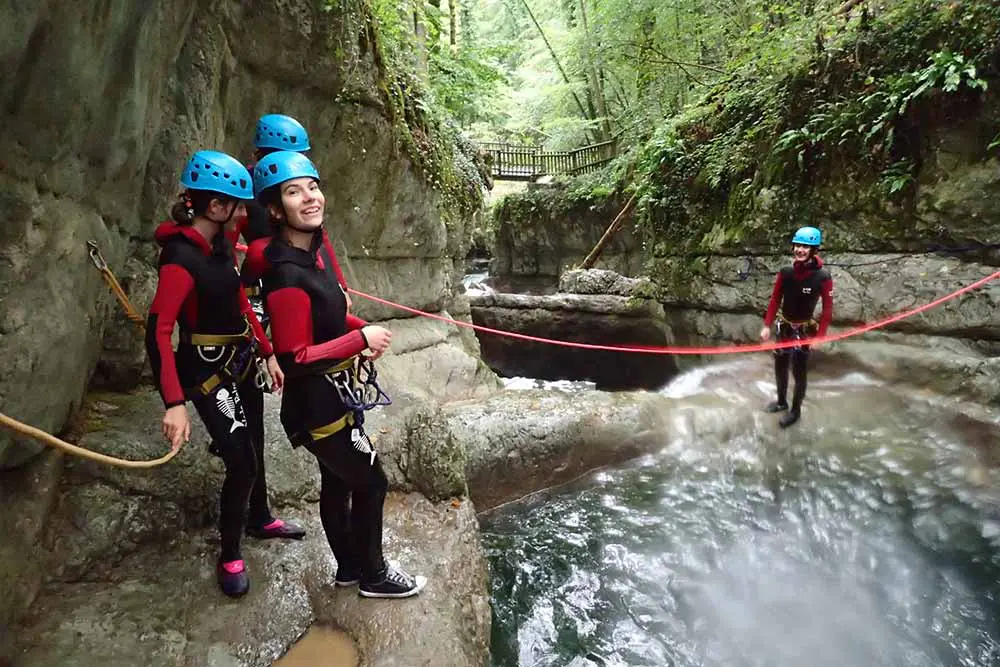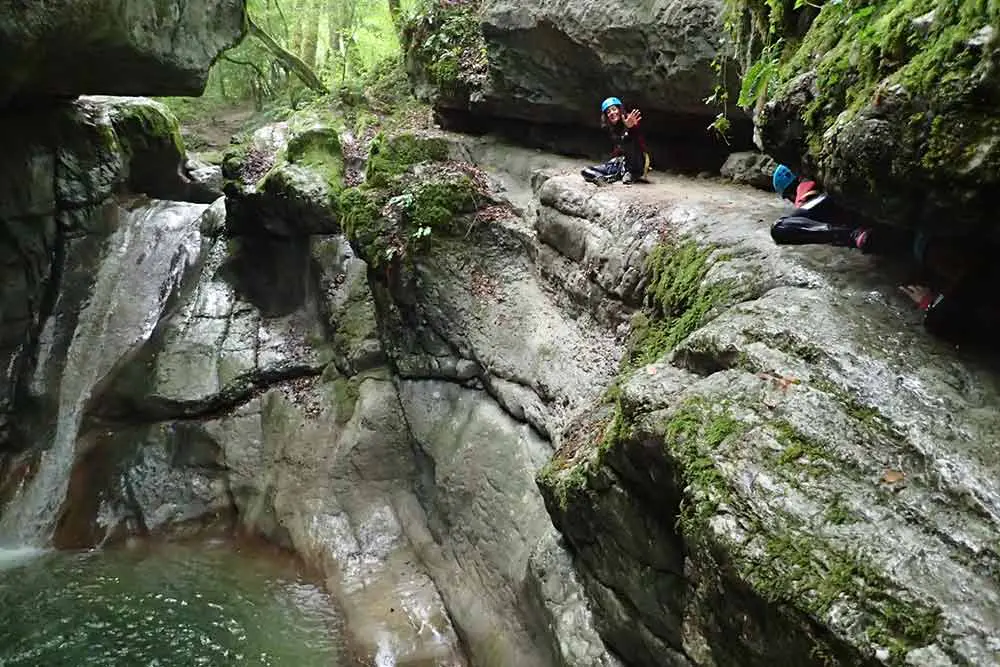 FAMILY RATE :
from 4 people : 45€
GROUPS RATE :
à partir de 6 personnes : 45€
FREQUENTLY ASKED QUESTIONS
Un beau moment avec Arnaud qui nous a permis de découvrir cette activité en sécurité et dans la bonne humeur Un après midi hors du temps, à profiter de la belle lumière dans le Canyon et avec très peu de fréquentation ! Au top 🙂
Première fois en canyoning, et on a ADORÉ ! Merci à Arnaud, notre guide passionné par son activité, qui a été au top pour les cascades d'Angon. Il n'a pas manqué d'assurance, de bienveillance, et de bonne humeur ! Et même pour un dimanche de septembre avec un soleil voilé, je peux vous assurer que ça reste des conditions idéale pour l'expérience !! 😉
Si tu es fan de sensations, d'adrénaline, n'hésites pas! Merci à Arnaud pour son professionnalisme et son accueil. Vivement conseillé!!
Expérience genialissime grâce à un guide hyper avec ma toute petite fille âgée de 7 ans ! Il a su la mettre en confiance et nous avons passé un super moment ! Merci pour ce fabuleux souvenir !
2h30 / beginner / starting at 45€