Pont du Diable intermediate Canyon
A fun and Aquatic canyon In an exceptional cramp!
A favorite of the Terréo Canyoning team. An enchanting and peaceful first part to familiarize yourself with the elements. A second part with a wide variety of technical obstacles: jumps, abseils, toboggan … A sporting passage in opposition to cross a parade. Reaches at the end of the route where you will have to swim!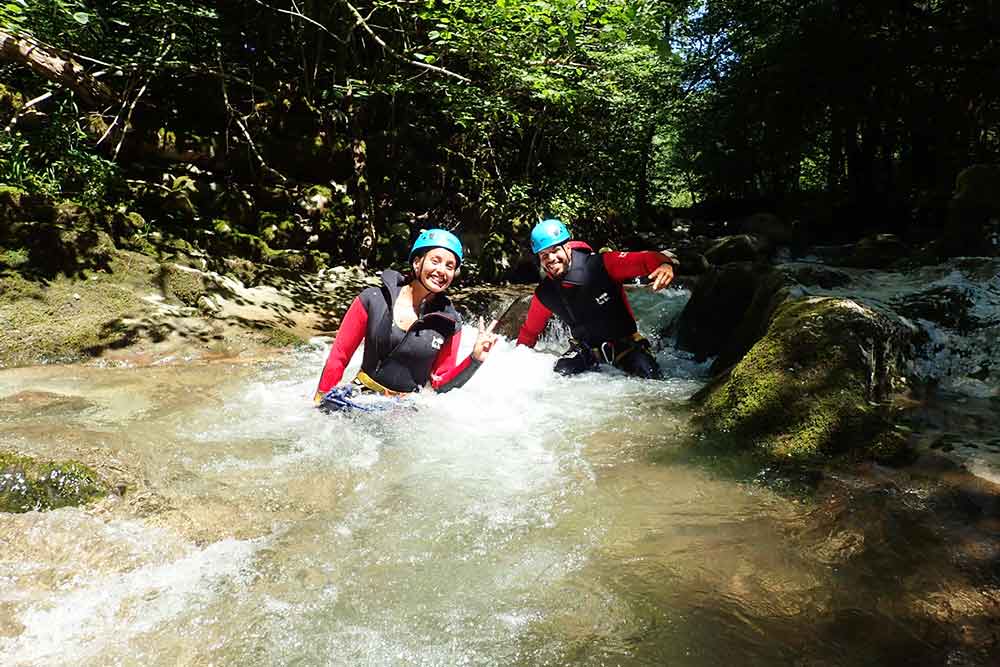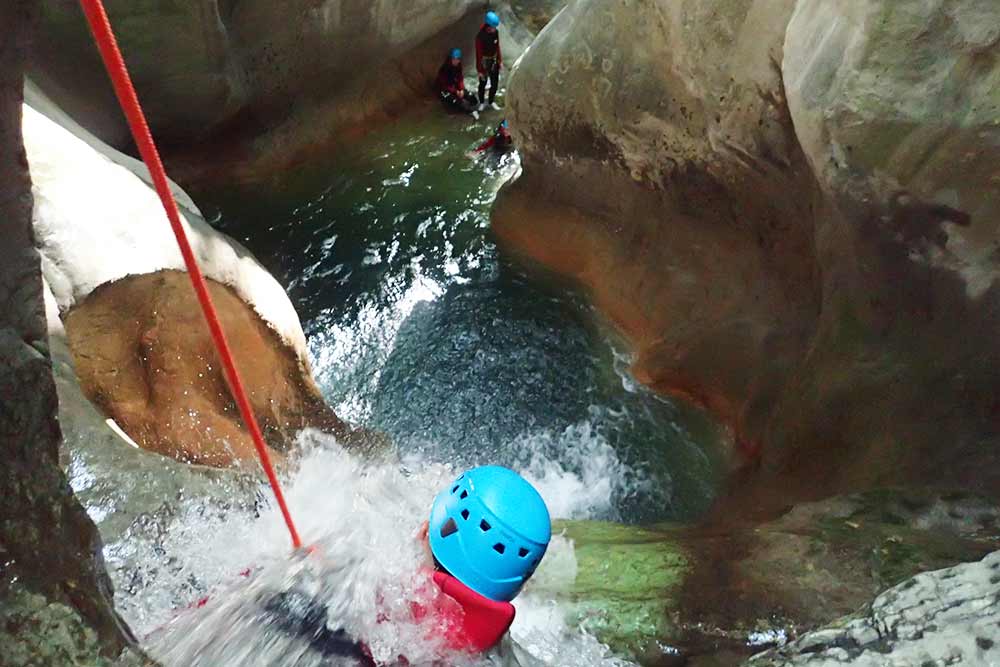 FAMILY RATE :
from 4 people : 55€
GROUPS RATE :
from 6 people : 55€
FREQUENTLY ASKED QUESTIONS
Une après-midi pleine de sensation et de bons souvenirs grâce à Arnaud !! Je recommande vivement le site et ce guide, plein de pédagogie et de douceur:)
Excellente activité: accompagnement, parcours, ambiance... Le moniteur est attentif et disponible pour le groupe en plus sa bonne humeur! A faire et refaire!
Paul est un très bon moniteur, professionnel; qui sait s'adapter aux différentes personnalités de chacun. Il a le contact facile et sait immédiatement créer une cohésion de groupe. Nous avons passés une excellente matinée. Je recommande !!
Le cadre est très beau, nous y avons passé l'après-midi entre amis et tout s'est magnifiquement bien passé grâce à notre moniteur Mathieu qui nous a fait découvrir ce parcours assez intense, je recommande fortement pour les amateurs de sensations fortes
Pont du Diable intermediate Canyon
2h30 / Sensations / Starting at 55 €