Montmin intermediate canyon
Guaranteed sensations with this water canyon where you jump and glide to the finish !
The canyon has a multitude of jumps and slides up to 7m. Technical jumps can be offered to the most daring, including the jump of the corridor and the jump of the camel. A 10 m booster will allow you to discover an unusual cavity in the middle of the course.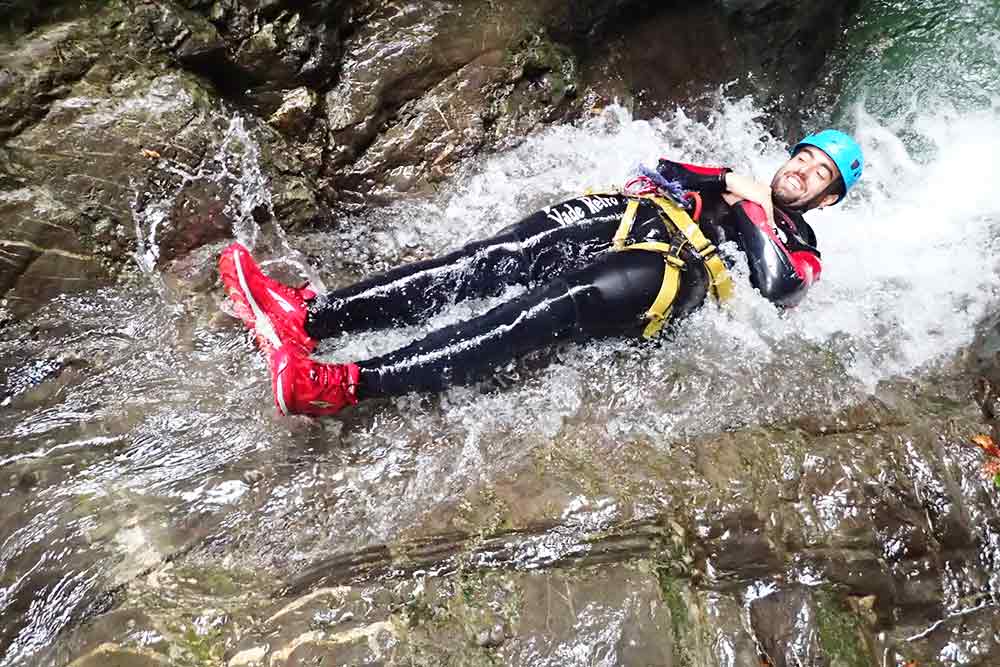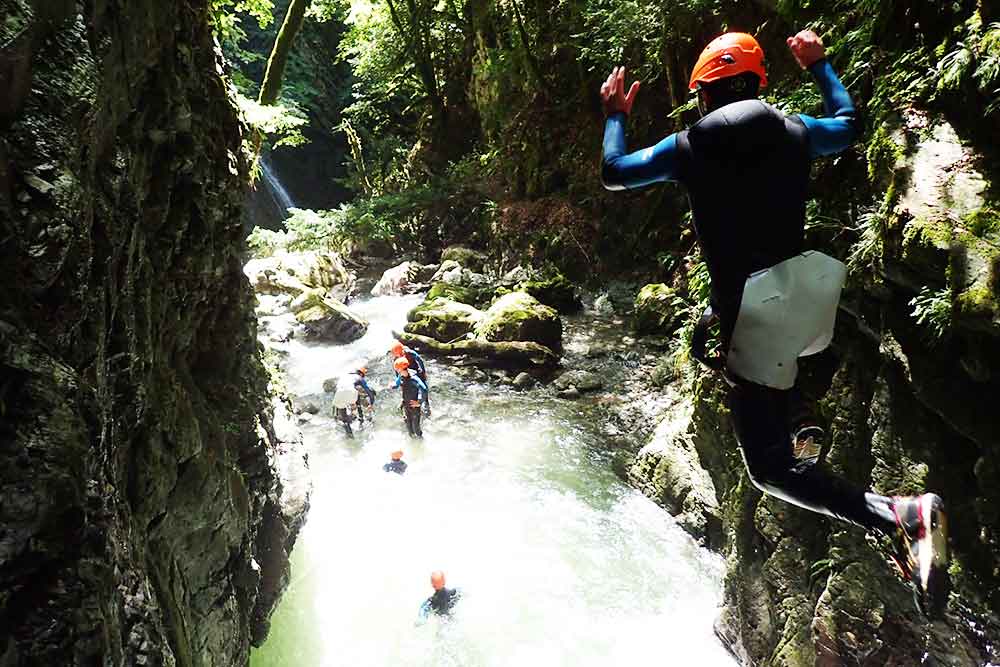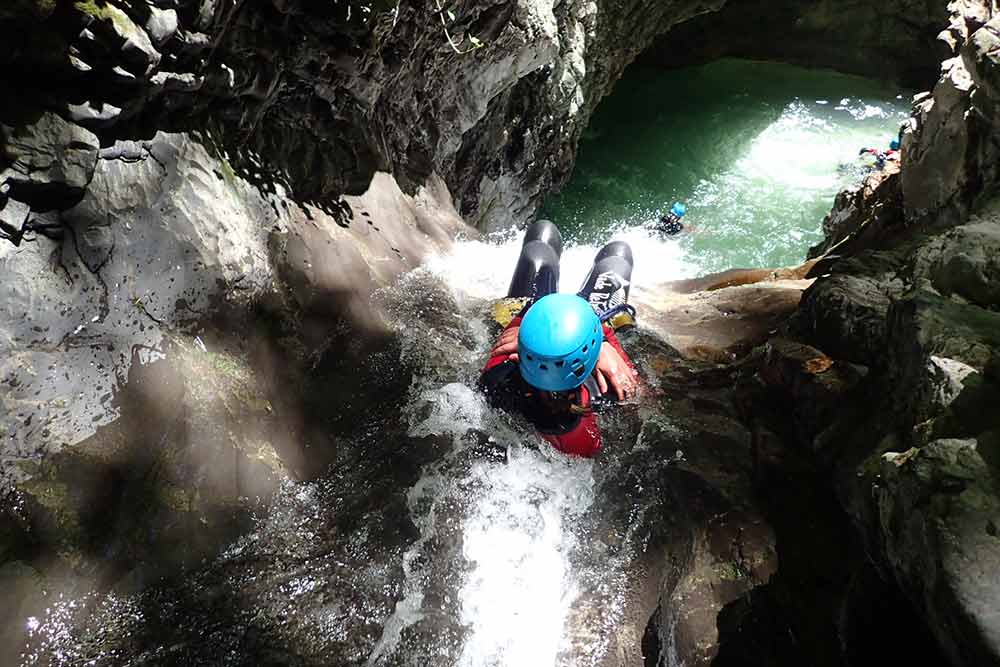 FAMILY RATE :
from 4 people : 60€
GROUPS RATE :
from 6 persons : 60€
FREQUENTLY ASKED QUESTIONS
Super parcours avec un guide, Guillaume, motivant et rassurant. Un professionnel qui sait partager sa passion. On profite de ce que nous donne la nature tout en la respectant. Peu d'eau cette année mais on s'adapte.
Un très bon après-midi en compagnie d'Arnaud qui est un moniteur rassurant et sympa. Vous pouvez y aller en toute confiance
Un canyoning très sympa, avec Guillaume, qui nous a mis tout de suite en confiance, de part son attitude et son professionnalisme. Nous renouvellerons l expérience avec plaisir.
Génial pour une première. Moniteur Mathieu (Alberville )génial. Spot magnifique . On en a pour notre argent. Merci pour cette expérience Merci Mathieu
Montmin intermediate canyon
3h30 / Sensations / from 60€